The Hirebotics duo was approached by Red-D-Arc, a division of Airgas. Their team detected an untapped opportunity. Red-D-Arc rented welding equipment, and Hirebotics was specialized in robotics. How about the two companies getting together to make a welding cobot? The first generation of the collaborative robotic welder was born: BotX.
However, Hirebotics soon realized that even with cobots, welding teams and shops continued to struggle with programming.
The industry, in general, was still finding it difficult to recruit automation engineers to set up, configure and troubleshoot the cobots. Matthew and Rob knew there was still an issue: now, welding teams and shops had a double problem: finding both welders and robot programmers.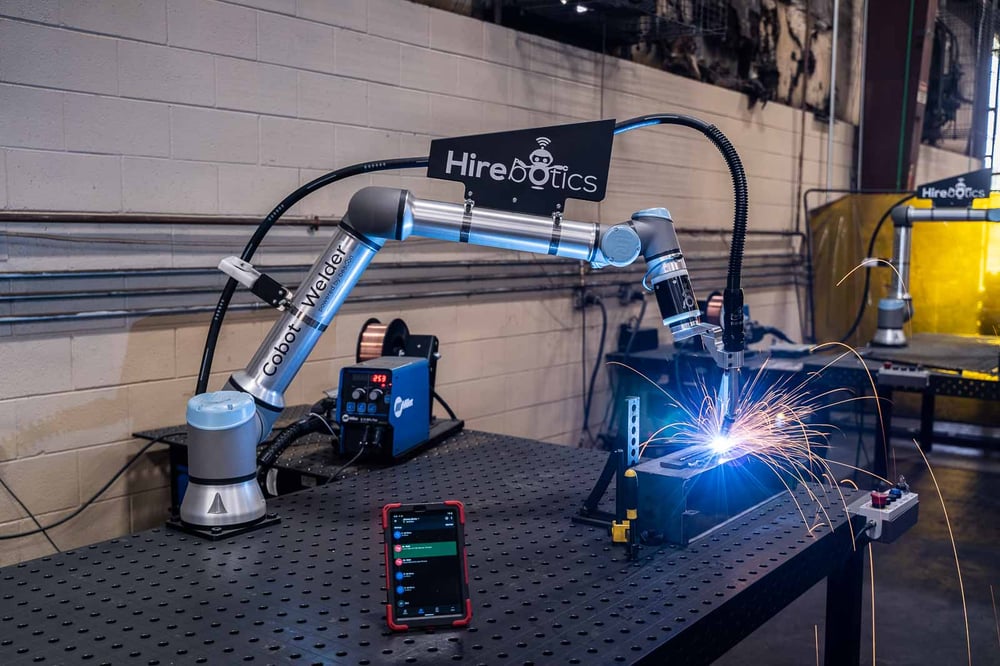 So Hirebotics innovated yet again to develop the first cobot that users could control using an intuitive smartphone app. In just a few taps and without any sophisticated robotics experience, manual welders could actually teach the cobot to weld parts of all sizes and complexity.
Cobot Welder, Hirebotics' welding cobot, and its smartphone app, Beacon, including a suite of cloud-based cobot tools to maximize uptimes, were launched at Fabtech in 2019.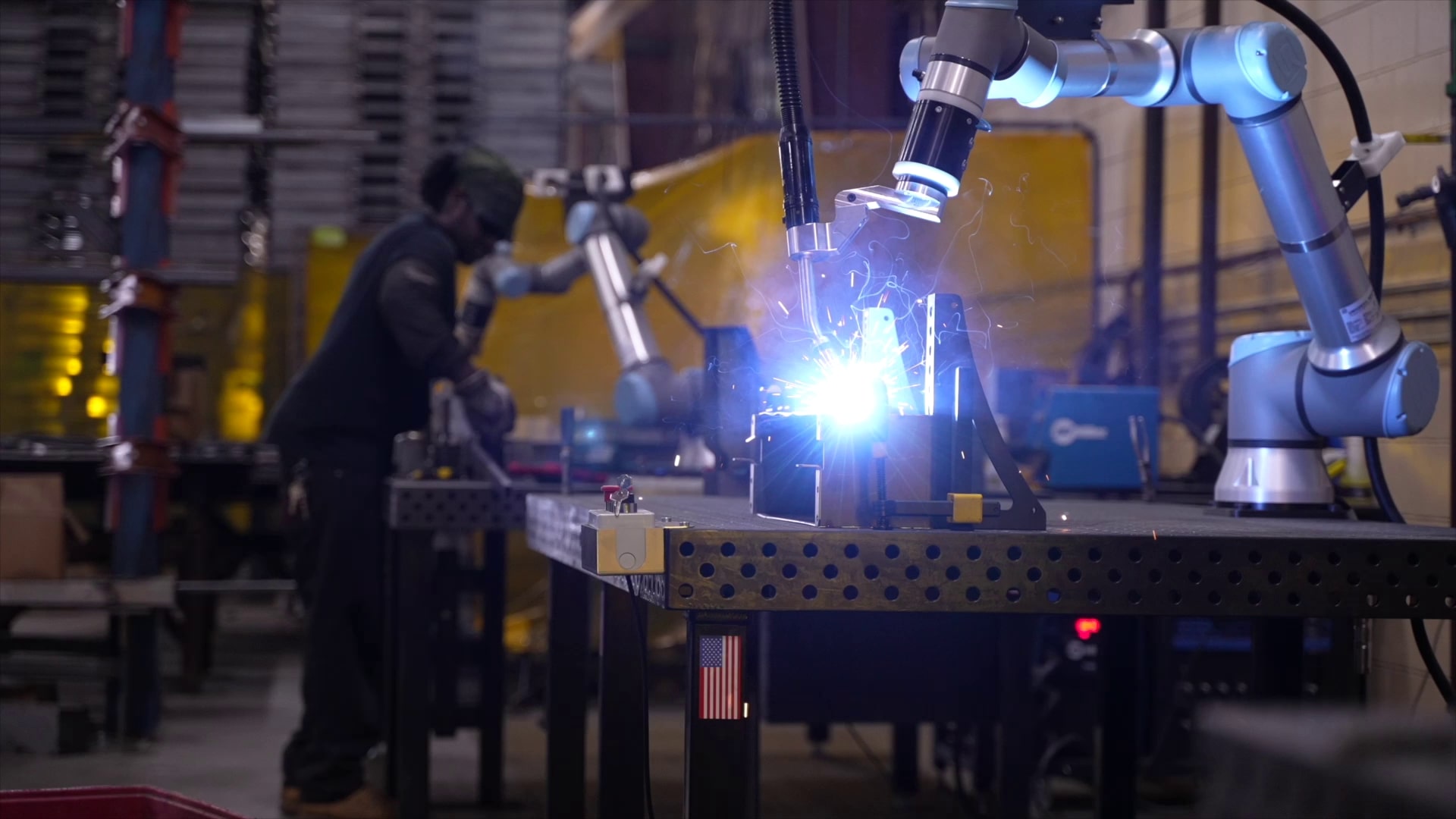 In the future, the Beacon Cloud Software will keep evolving to address challenges in other manufacturing applications; simplifying cobot programming for more manufacturers!